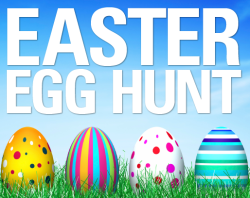 EASTER EGG HUNT
Sunday, April 9th, 11:45am  (Following the 10:30am service on Palm Sunday weekend)
On Palm Sunday weekend, there will be an Easter Egg hunt for the children of Zion and their friends!
We will have two hunts, one for younger and one for older kids.
Kids are encouraged to bring a basket or bag to collect eggs, but if you forget, there will be some bags available to use.  Friends are welcome!
Zion members of all ages are invited to join in the activities or to simply cheer on the kids.
Sponsored by the Zion Board of Fellowship