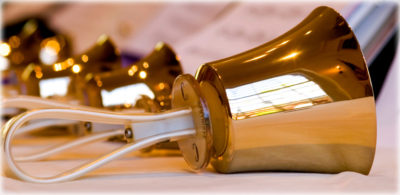 ZION HANDBELL CLINIC
Would you like to learn how to ring bells?  I will be having a clinic to teach anyone interested in learning.  You will learn the different ringing techniques and the notations for each technique.  If you are not adept at reading music, do not let this hold you back.  If you can count, you can learn to ring.
The clinic will be held on Saturday, August 26th, from 1 PM to 3 PM in the handbell practice room in Zion's lower level.
Any questions may be directed to Lois Thompson at 319-423-5081 or email at loismt@hotmail.com