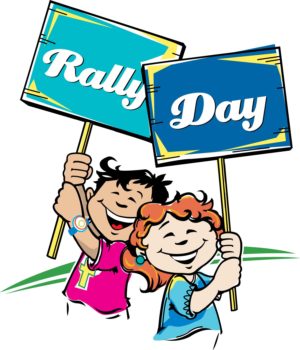 RALLY DAY SCHEDULE- SUNDAY, SEPT. 10th
Please note the following changes to Rally Day Sunday…
There will ONLY be ONE church service Sunday, Sept 10th starting at 9:00am which will be happening in the Sanctuary.  There will be holy communion (individual cup) at this service.  There will be an installation of Sunday school teachers and volunteers during this service.
Following the worship service we will take a 5-10 minute break and then begin with Bible Study hour (roughly 10:15am) which will be a time to introduce the Sunday School teachers and key volunteers, a puppet show, music, sharing of family devotional resources, and much more!
At the conclusion of the Bible Study hour, the Board of Education invites you to the annual Rally Day Picnic!  We are celebrating the start of another exciting year of Sunday School and Bible Study for all ages!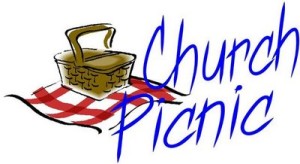 On Sunday, September 10th, we will meet at Clark Park at 11:15 am following the Bible study/opening hour.
This event is open to all Zion members, families and friends.  The Board of Education will be providing Sub-sandwiches, drinks, and tablewear.  They ask that you bring either a side dish or a dessert to share.
Clark Park has a disk golf course, playground equipment, and a walking trail.  The park is located at 1200 North 18th Avenue, in Hiawatha.  If you travel west on Emmons Street from Zion, you will turn right (north) onto 18th Avenue and go until the road dead ends at the park. (Next to Air FX parking lot).  Please join us for food and fellowship for all ages!
Hope to see everyone there!
Contact the church office with any questions.