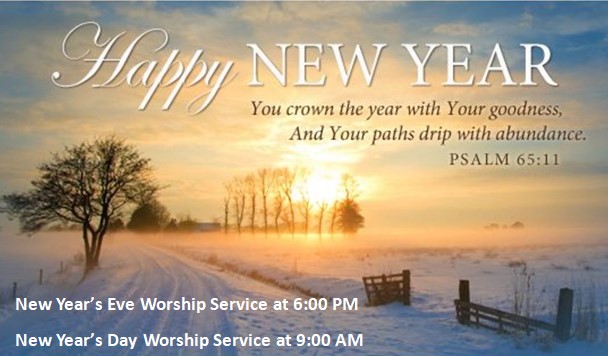 Happy New Year from the staff at Zion Lutheran Church! May God bless you in many amazing ways today and in the New Year!
Join us for our New Year's Eve service on Saturday, December 31 at 6:00 PM or our New Year's Day service on Sunday, January 1 at 9:00 AM! Help us ring in the New Year in worship this weekend!
Church offices will be closed on Monday, January 2 in observance of the holiday!