Christ Crucified For Our Sins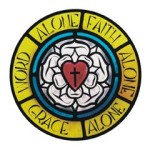 Jesus gave his church the mission of preaching repentance and forgiveness of sins in his name to all nations.  (Luke 24:47) Communicating is central to the work of the church, and in our modern era the internet can be a very powerful tool in enhancing our ability to communicate.  We hope this website will be useful to you in sharing what we believe, how we go about communicating the message of God's grace and forgiveness through Jesus Christ to our community, and how we can help each other grow in that knowledge and apply what we know to our lives here, and our hope for the future.
We pray this website will serve as an invitation for you to join us in worship, fellowship, and ministry.
Location
Zion Lutheran Church
201 1st Avenue
Hiawatha, IA, 52233
Contact Us
Church: (319) 393-2013
Preschool: (319) 393-8507
Fax: (319) 393-2012
Email/Contact Form