Zion Lutheran Church is located in Hiawatha, IA and a member of the Lutheran Church Missouri Synod
Zion Lutheran Church in Hiawatha began as a Mission of the Iowa District East in 1949, and was identified simply as "The Church of the Lutheran Hour."  A one room school house was moved to the present location to serve the needs of this new mission. After more than 60 years and many expansions, one thing remains unchanged and unshaken – our belief and faith in the power of the Gospel of Jesus Christ.

Today, Zion serves an important role in the Hiawatha and surrounding communities – preaching the Gospel of Jesus Christ to the unsaved, and equipping believers with the everlasting Word of God. We aim to Strengthen the faith of God's people, Touch the lives around us, and Point others to the Saving Grace of Jesus by sharing our faith and using our talents and gifts to serve others.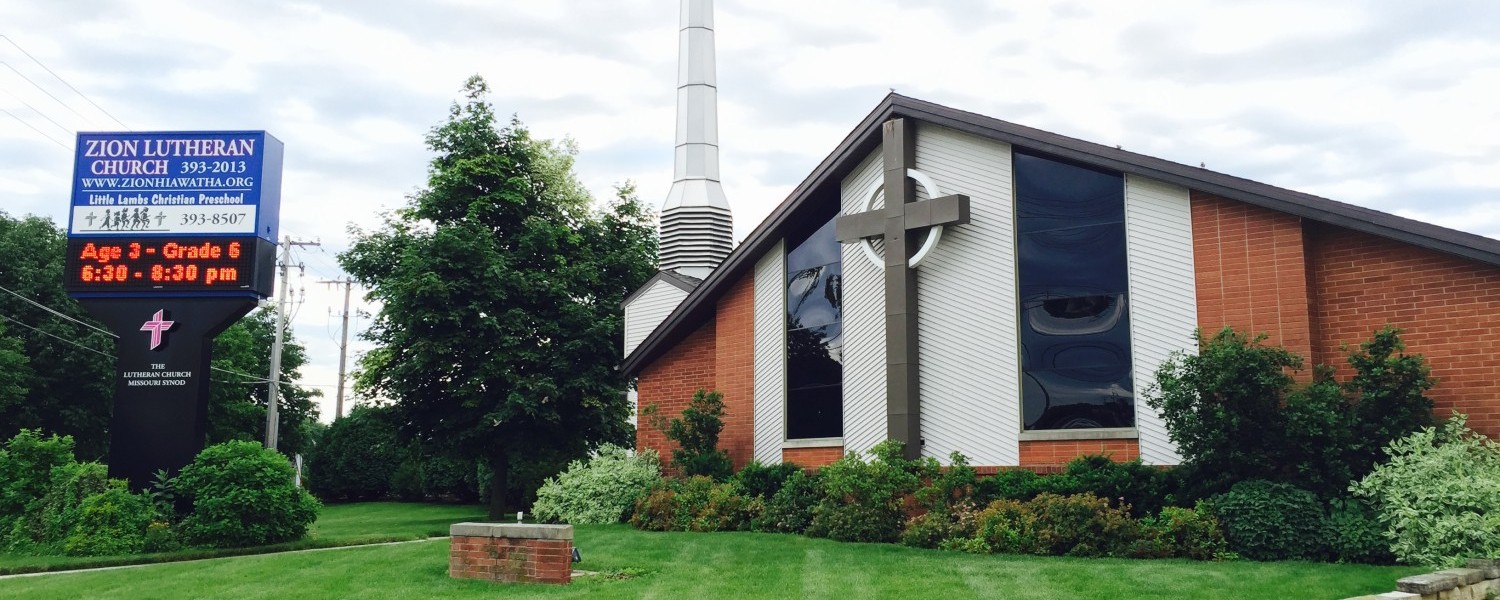 Learn more about Zion and what we believe, how we serve and when we meet by selecting one of the areas below
We're committed to sharing the GOOD NEWS of redemption & salvation given through Jesus' death and resurrection.