ZION FAMILIES TOGETHER (ZFT) – Midweek Program
Have you heard about what is going on at Zion?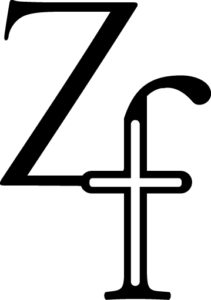 We have started up a midweek program especially for families with young kids (PreK-5th Grade).  Twice a month (2nd & 4th Wednesday nights), we engage kids and parents in activities and discussions that will encourage spiritual growth in their Christian identity.  If you have young children, bring them along, this is a casual setting.
REGISTRATION:
ONLINE- You can register online with this short questionnaire: CLICK HERE
PAPER- You can also request a paper copy or pick up a copy thru the Church Office.
WHEN:
We meet on Wednesday nights from 6:15 – 7:30pm in the Sanctuary upstairs at Zion Lutheran and then head down to the Sunday school area for breakout sessions and family  crafts.
QUESTIONS:
Contact DCE Ben at 319-393-2013 or email him at DCE.Ben@ZionHiawatha.org if you would like a paper registration sent to you or if you have any questions.
WHO to Bring…
Parents
Students
Small Children are welcome too!
WHAT to Bring…
Your Bible
Note taking stuff
Questions
WEEKLY SCHEDULE:
Opening Service –              Time to gather
Memory Verse –                 Focus of night
Greeting –                            Directions for Night
Lesson of the Night –         Instruction
Mentor groups/Snacks –   Relationship/Q&A
Closing Activity/Craft –      Reinforce Verse
Closing Prayer –                  Dismissal
BLOCK SCHEDULE:
FALL BLOCK
Sept 14- Our Life w/God (10 Commandments)
Sept 28- Our Life w/Others (10 Commandments)
Oct 12- Our Life within (10 Commandments)
Oct 26- TRUNK or TREAT
Nov 9- Law & Gospel
Nov 23- Thanksgiving & Advent (SHORT CLASS)
WINTER BLOCK
Dec 14- Advent focus
Dec 28- (CHRISTMAS BREAK)
Jan 11- Worship & Kids (Temple & Church)
Jan 25- Worship & Kids (Liturgy- Intro & Music)
Feb 8- Worship & Kids (Liturgy- Conclusion & Lord's Supper)
Feb 22- Worship & Kids (Symbols of the church & Altar Guild visit)
SPRING BLOCK
Mar 8- Stressors- Building a Solid Foundation (Lent) (SHORT CLASS)
Mar 22- Easter "Revisited" (Lent) (SHORT CLASS)
Apr 12- NO CLASS (Holy Week)
Apr 26- How to Teach Kids to Profess their Faith in a Multicultural World
May 10- Summer Send-off